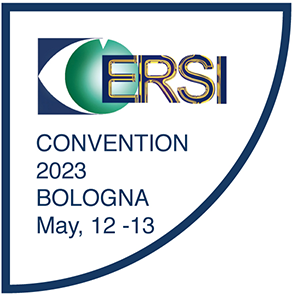 ERSI CONVENTION 2023

The 2023 Convention will be in Bologna, on May 12 and 13.

The most important security specialist event all over Italy. Every year hundreds of locksmiths gather together, to enrich their knowledge in the security industry. Two days of meetings, discussion, training and information between experts and security professionals, in the beautiful setting of the Savoia Hotel Regency. The Congress Center and Auditorium will host the exhibition area with a special sector for opening tools. Seminars and classes will be in the Congress Center meeting rooms.

During the convention will take place a lock opening contest, for professionals, fans of locks and all those who want to test themselves in a competition appreciated around the world.

The venue is the Savoia Hotel Regency, a charmant hotel inspired by the villas of the 18th century with Venetian floors, crystal chandeliers, wide spaces decorated stylishly with precious fabrics, surrounded by lush greenery. We hope you'll take the chance to visit ERSI 2023 Convention and get the opportunity to meet with locksmiths and security specialists, develop your business and relationship, launch new products or look at top industries exposing hundreds of technological security solutions.

The participation at the convention will be allowed to all persons working in the security business. Manufacturers, distributors, locksmiths, government and bank security officers. Access to the exhibition area, participation in the conference, seminars and the opening competition are free of charge, but the pre-registration is required (online soon).
See you in Bologna!
2023 Sponsors
Platinum Sponsor
Gold Sponsor
Silver Sponsor
Bronze Sponsor